There are two key factors that influence how a rug looks, feels and wears: what it's made of and how it's constructed. Here's what you need to know to choose the best rugs for your rooms and lifestyle.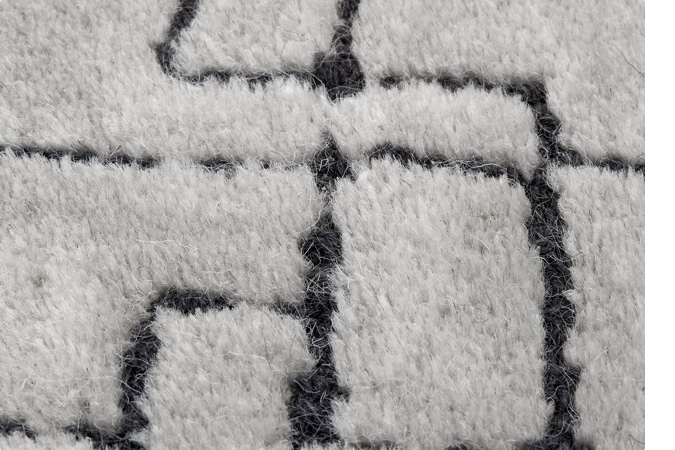 wool
Soft, long-lasting and resilient, wool is a premium natural fiber that naturally repels stains and cleans easily. Wool is a great choice for almost any room.
Good to know:
Wool will tend to shed the first 3–6 months, especially if it's a thick shag, but with regular vacuuming, shedding will diminish.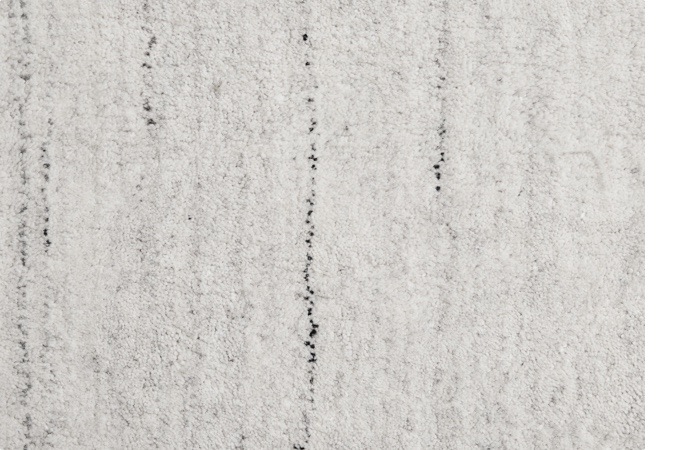 synthetic
Durable, affordable and often shed-resistant, synthetics like nylon and polyester mimic natural materials and are great for hard-wearing areas like entrance halls and playrooms.
Good to know:
Synthetics inherently repel stains, and are sturdy and easy to clean.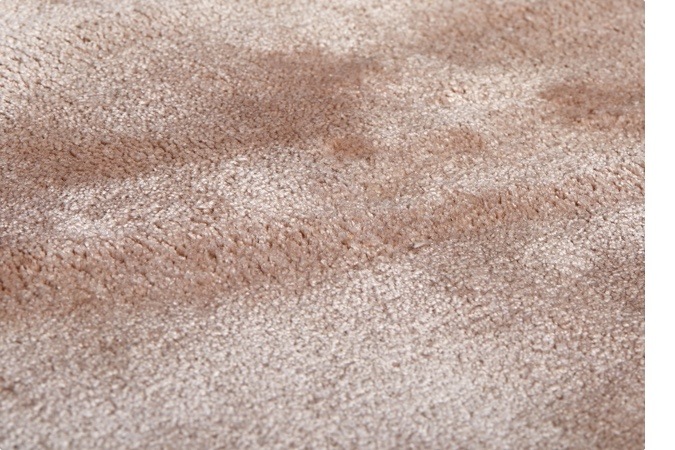 viscose
A natural fiber that is man-made, often from wood pulp, viscose has a silky look and feel. It is sometimes blended with wool to add luster and shine to the wool.

Good to know:
Viscose is best for low-traffic rooms like bedrooms and living rooms and will shed, similar to wool.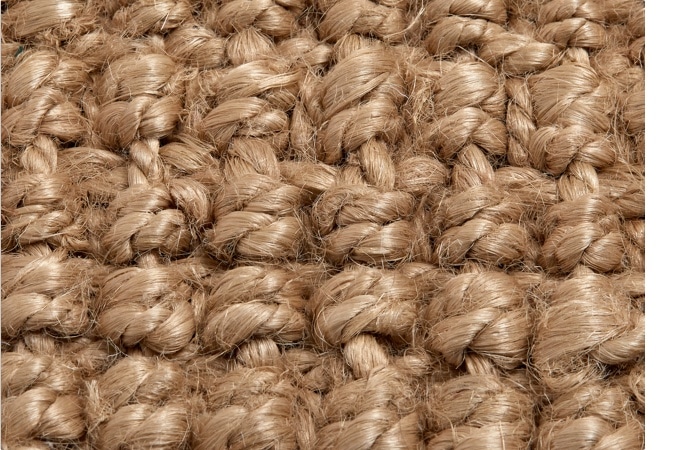 natural plant fibers
Natural fibers like jute, sisal, seagrass and hemp are sturdy and great for high-traffic areas. Some of our rugs blend jute with wool or cotton for a softer feel. These rugs are often flatwoven neutrals, which makes them a great layering piece.
Good to know:
These are highly durable fibers, but stains can be harder to remove and they aren't a great option with pets. Not recommended for damp spaces.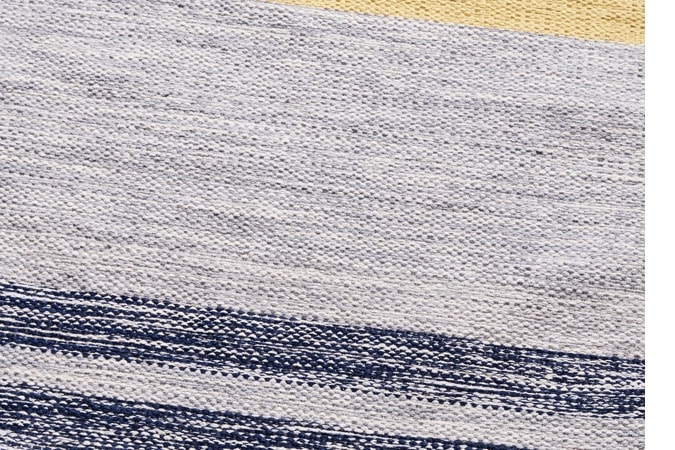 cotton
Cotton rugs are usually flatwoven, with a casual, comfortable feel. Some are reversible. They're a good choice for entryways or kitchens, while their softness works in family or bedrooms.

Good to know:
Cotton rugs are not as long-lasting as wool, but they're affordable and don't shed. A rug pad will help them stay in place.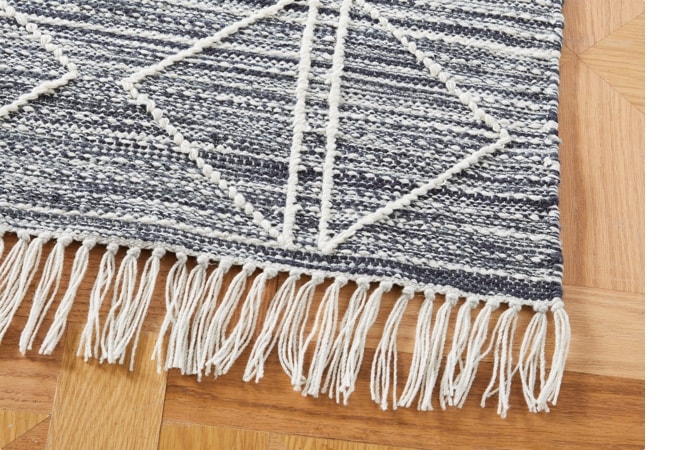 indoor/outdoor
(PET—polyethylene)
Ours are made with recycled plastic bottles. They're highly durable yet surprisingly soft; easy to clean and sometimes reversible. Not just for outdoors, they're also great for kitchens, playrooms, hallways and other high-traffic areas.

Good to know:
When using outdoors, roll up and keep under cover during heavy rain to make drying easier.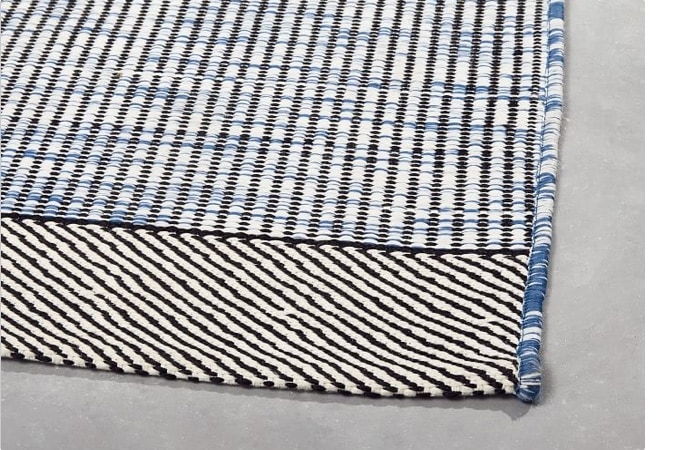 outdoor
(Polyester/polypropylene)
These super-durable, inherently water-resistant rugs can be left outdoors year-round and simply hosed off to clean. They're also a good choice for kitchens, laundry rooms and other messy places.

Good to know:
These are not as soft as our indoor/outdoor rugs, but can handle water and rain, no problem.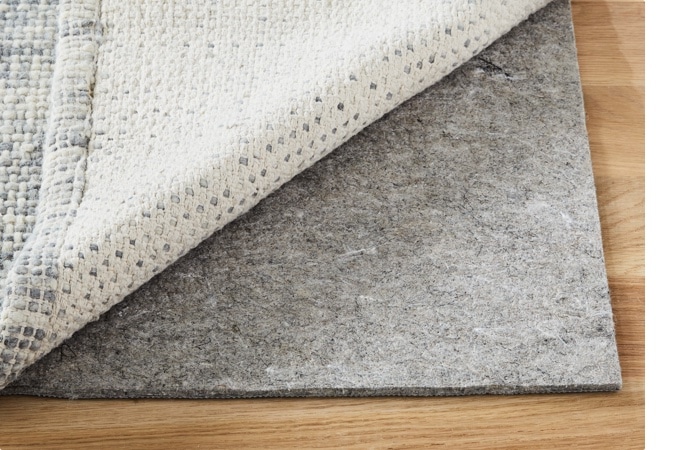 rug pads
ALL rugs benefit from a rug pad underneath. It extends the wear and life of your rug, adds a layer of cushioning, and keeps your rug in place so it doesn't curl, move or create a tripping hazard.

We offer several options: our Eco-Stay pad, made from 100% plant-based oils; thicker Premium Pads, made from recycled post-industrial fibers; and indoor/outdoor rug pads.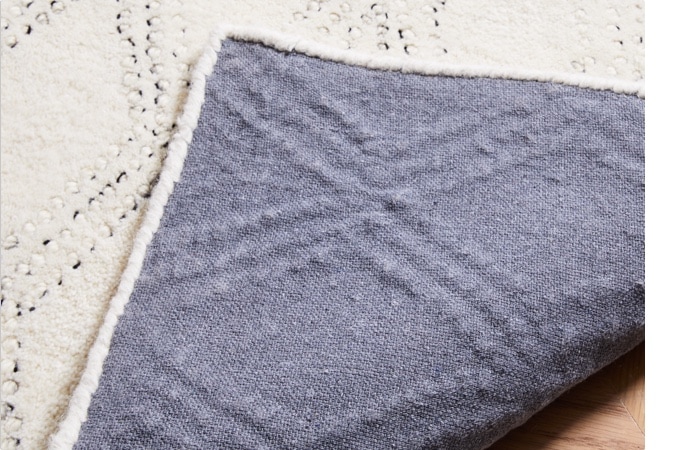 tufted
Yarns are hand tufted through a sturdy base using a tufting gun, or handwoven on a loom. They can be looped or the loops can be cut to create a plush, thick pile. They're a good, durable choice for almost anywhere. Nearly all our rugs are tufted by hand, and a synthetic latex backing is added for stability.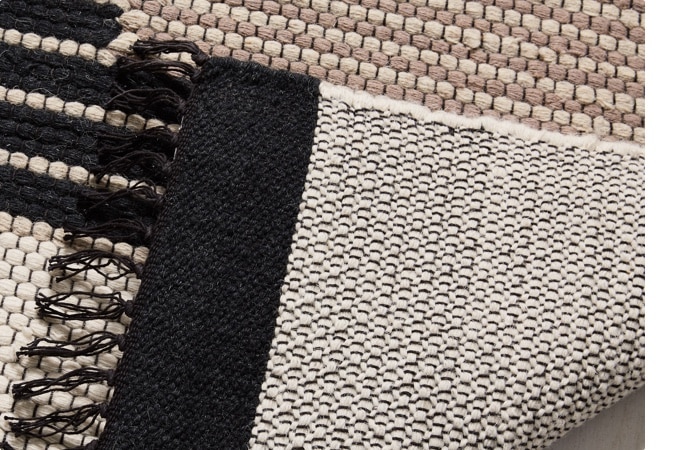 flatweave
Flatwoven rugs such as dhurries and kilims, as their name suggests, are fairly flat, very durable and can be reversible. Ours are often handwoven. They're nice anywhere, but are especially good for dining rooms, hallways and high-traffic areas. A rug pad is particularly important for flatweaves, to help them stay in place and add cushioning.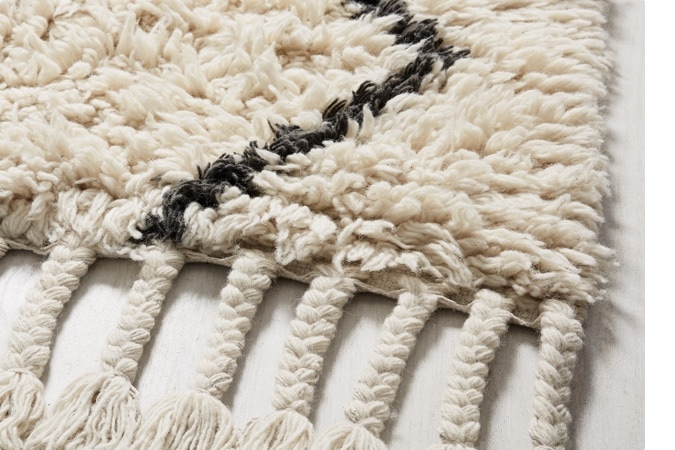 shag
Shag rugs can be tufted or woven, but all have a deep, thick pile. They feel great under bare feet in a bedroom or living room, but can be challenging to keep clean in a dining room. With wool shags, expect shedding the first few months.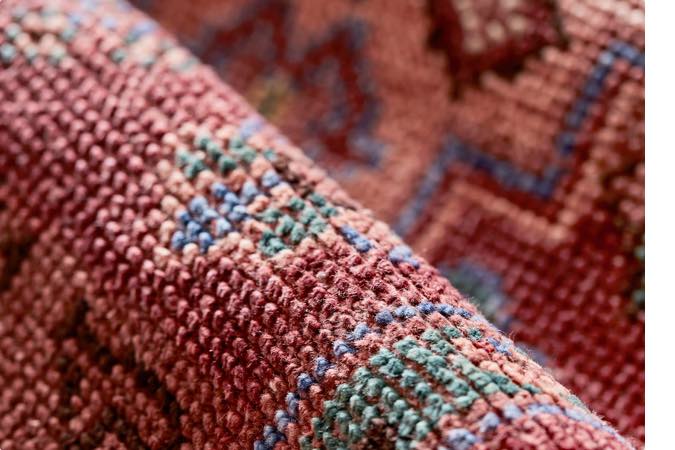 hand-knotted

These premium quality rugs are intricately crafted by an artisan who hand-knots each piece of yarn on a loom. Because each yarn is tied into the base, it makes for a very durable and long-lasting rug.

CARE TIPS
? Vacuum at least once a week, preferably with a canister vacuum. To prolong the life of your rugs, do not engage the beater bar. For natural plant fiber rugs, periodically vacuum beneath the rug as well, as dirt can sift through.
? Do not vacuum fringe; it can get caught in the vacuum. Use a broom instead.
? Professionally clean your rug every 1–2 years, depending on traffic and wear.
? To remove excess pet hair, also use a carpet brush or broom. For shag rugs, use a carpet rake.
? Rotate rugs every few months to prevent fading and distribute wear evenly.
? Always use a rug pad to help preserve your rug.