How To Create The Ultimate Spa Bathroom
Many a day, the bathroom is home to our harried morning routines and rush to get out the door, only to be revisited in a sleepy haze, when brushing our teeth is all that stands between us and overdue zzzs. But what if the bathroom became a destination to refresh + recharge? To start and end your day feeling your best?
From super-plush towels to well-designed accents, little upgrades add up in big ways. A few thoughtful details can elevate your everyday rituals and create moments for self-care—whether you have two minutes or two hours.
Below, 7 ways to give your own bathroom that five-star feel!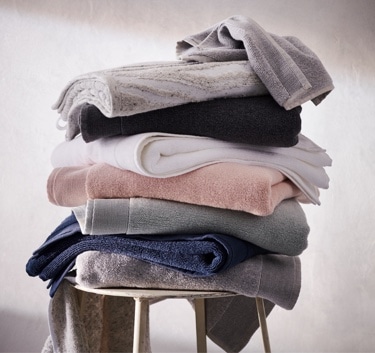 1. WHEN IN THE BUFF, SAY YES TO FLUFF
Your first essential: a stack of plush organic towels to reach for when coming out of a hot bath or shower. Made of organic Turkish cotton, our super-soft Organic Luxe Fibrosoft? Towels are ultra-absorbent but not heavy, thanks to Fibrosoft? technology.
Then stock up on a few of varying weights and textures to suit your style and carry you through different seasons. Our Organic Sculpted Towels offer a fashion-forward touch perfect for guest baths (yet durable enough for every day). With little bulk, our ridged Organic Textured Towels dry fast, hang well in small bathrooms and are easy to wrap around wet hair.
2. BRING IT TO LIGHT
Natural light goes a long way in the bathroom. But windows or no, candlelight is your surefire method for vibes of bathroom bliss.
We always station a flickering candle in the bathroom when guests come over but don't think of doing the same for ourselves. Cluster a few candles on your bathroom counter before you take a bath and create a calming oasis with the strike of a match. (Just be sure to keep them a safe distance from your shower curtain!)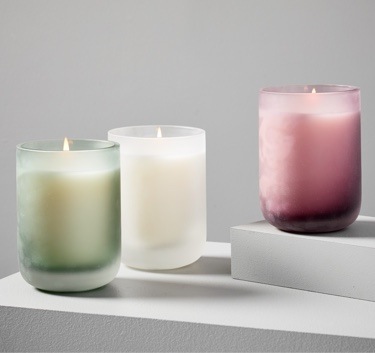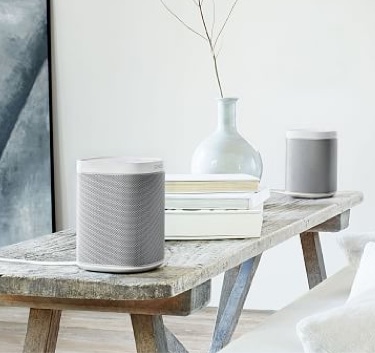 3. STREAM A SELF-CARE SOUNDTRACK
Whether it's a quick 5-minute shower or a long hot bath, carve out some "me time" with a soundtrack that sets the mood. Want to wake up to The Beatles or unwind with Beethoven? Stream it with the Sonos PLAY:1, a perfect wireless speaker for the bath since it's compact and humidity-resistant.
4. CREATE CALM
An indulgent spa bathroom is about engaging all the senses. Don't forget to bring in soothing scents, like lavender or jasmine, through candles, diffusers or bath products to help you relax and unwind. Look for invigorating scents like eucalyptus or citrus to help you wake up and refresh in the morning.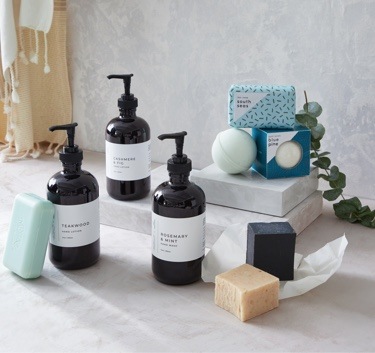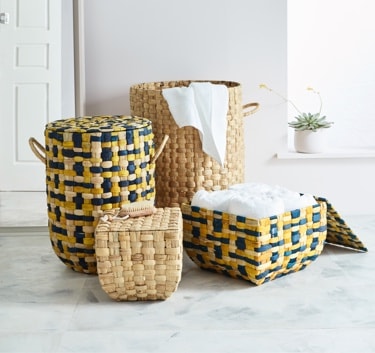 5. DECLUTTER TO DE-STRESS
Clean home, clear head. Organization does wonders for your home's zen factor. Use bowls and boxes to store cotton balls, hair ties, makeup and more. Stash larger items like towels and hairdryers in easy-to-access baskets or bins.
Our new bath collections feature thoughtful details like sleek Q-Tip holders and slender tank trays (designed to fit on top of a toilet) to take basic bathroom organization from purely utilitarian to personalized and stylish.
6. LET THERE BE LIFE
We're all about going green—in more ways than one. Keep a potted plant or bud vase in your bathroom for a touch of life. Typically high in humidity, the bathroom offers a conducive climate for many tropical or vining plants. Look for orchids, air plants, ferns, golden pothos, spider plants or snake plants. They'll love the regular moisture in the air.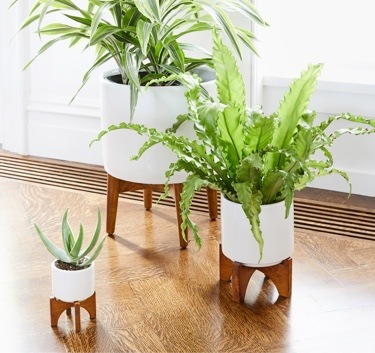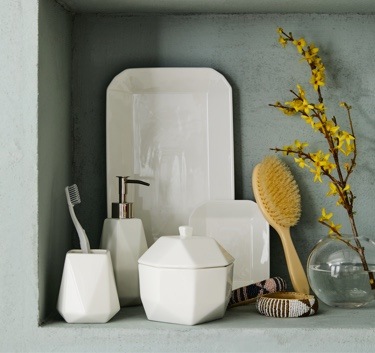 7. ACCESSORIZE WITH FINISHING TOUCHES
In hand-thrown stoneware, natural cement, resin or faceted porcelain, our spa-like bath collections are all original designs. They pair classic elegance with modern simplicity so you can choose the look that's right for you and your bath. Finish your spa bathroom with a healthy stock of your favorite "me time" treats: think bath bombs, hair + face masks, lotions, robes and slippers.
Now enjoy your at-home spa, no appointment necessary!
Explore More