Get Organized With Baskets
What's the holy grail of being organized + stylish? The white knight of home décor that can solve storage woes + vanquish clutter in a single stroke? Enter: the basket. It's a classic for a reason. As versatile as they are functional, baskets can pitch in anywhere with style.
When choosing a basket, consider these 3 things:
Function: What do you need it to store, and where will it live? Will it be on a shelf or in a cubby or freestanding?
Shape + Size: Measure your space to determine the basket height and depth you need.
Style: Do you want soft-sided or structured? Open or lidded? Natural rattan or metallic?
BASKET SOLVES FOR EVERY ROOM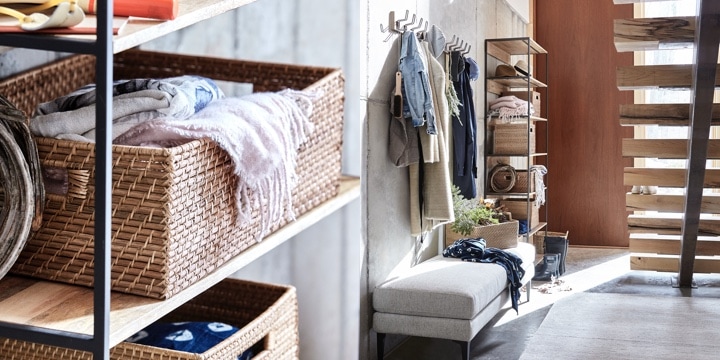 THE ENTRY
Baskets can take an entryway from a mess to ready-to-impress. Cut down your morning chaos by organizing seasonal essentials, from gloves to beach hats. Place baskets under an entry bench or on open shelving to organize items that tend to pile up on your way in or out the door, such as:
Hats, scarves + gloves (Tip: Designate a basket for each family member.)

Mail + catalogs

Recycling

Reusable shopping bags

Umbrellas

Dog leash, toys + brush

Sports equipment like bats, balls, frisbees + tennis rackets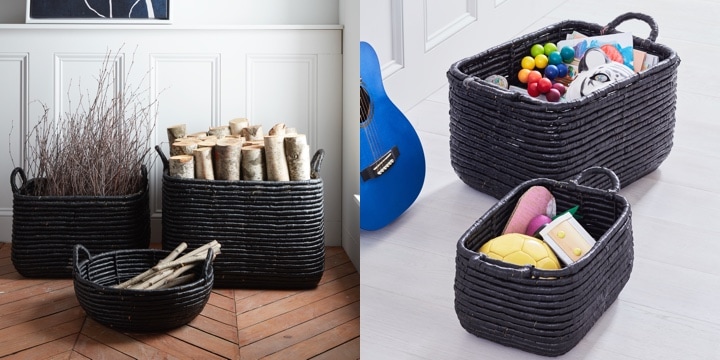 THE LIVING ROOM
Do a quick sweep of the odds + ends that often lie around your living or family room without a true place of their own. Use baskets as catchalls for:
Magazines
Throws
Extra pillows
Firewood
Toys
Art supplies
Tip: If you have kids, go with large open baskets for toy storage, so they can easily tidy up on their own.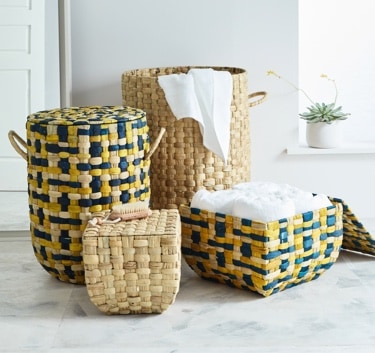 THE BATHROOM
Use baskets in your bath to keep things neat and add a touch of texture. A tall basket makes a great laundry hamper for towels, while shallow shapes are ideal for stashing TP and extra towels—great for guests to be able to spot without having to ask!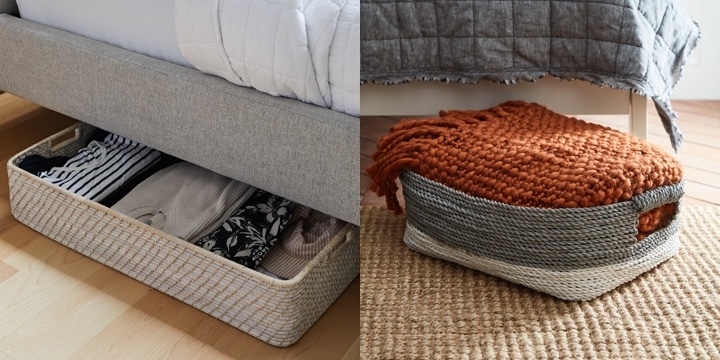 THE BEDROOM
No matter how big or small your closet is, it never seems quiiiite big enough, does it? Enter your new storage-maximizing best friend: the underbed basket! Ours are designed to store extra bedding, out-of-season clothes, shoes—you name it—and keep them out of sight.
A few pro tips:
Baskets are good for storing your extra bedding or off-season clothes since they're breathable.

Baskets are also ideal for the upper shelves or floor of your closet.

A large basket at the foot of the bed is handy for extra pillows + throws (a nice touch when hosting overnight guests).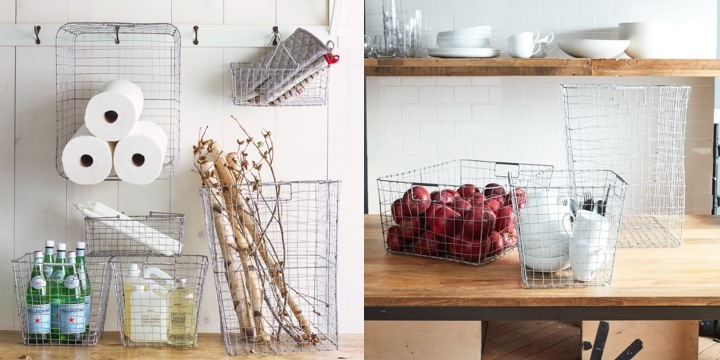 THE KITCHEN + PANTRY
An organized kitchen and pantry makes for faster cooking and seamless entertaining. To get yours shipshape, consider wire or woven baskets to provide open, airy storage for:
Pantry staples such as baking supplies, canned goods + condiments, onions + potatoes and dried goods like pasta + cereal

Kitchen essentials, like aprons, dish towels, paper towel rolls and garbage bags

Recycling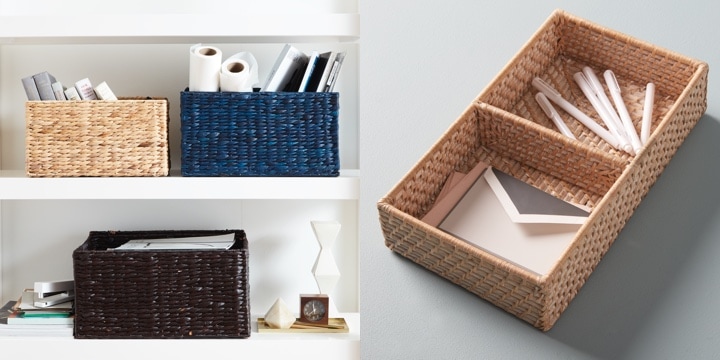 HOME OFFICE
Get your workspace at home in order to ensure peak productivity. Use baskets to help organize projects or to corral supplies such as:
Paperwork + files

Desk supplies

Cards, stationery + stamps

Giftwrap, ribbon, bows + tape
Explore More